Delivery Areas
We cover a large part of the boroughs of Croydon and Bromley. The map below shows a guide to our delivery area for bouncy castle and soft play hire. However, for larger events or fetes we cover a wider area, including London, Kent and Surrey so just contact us for further details. Delivery charges may apply.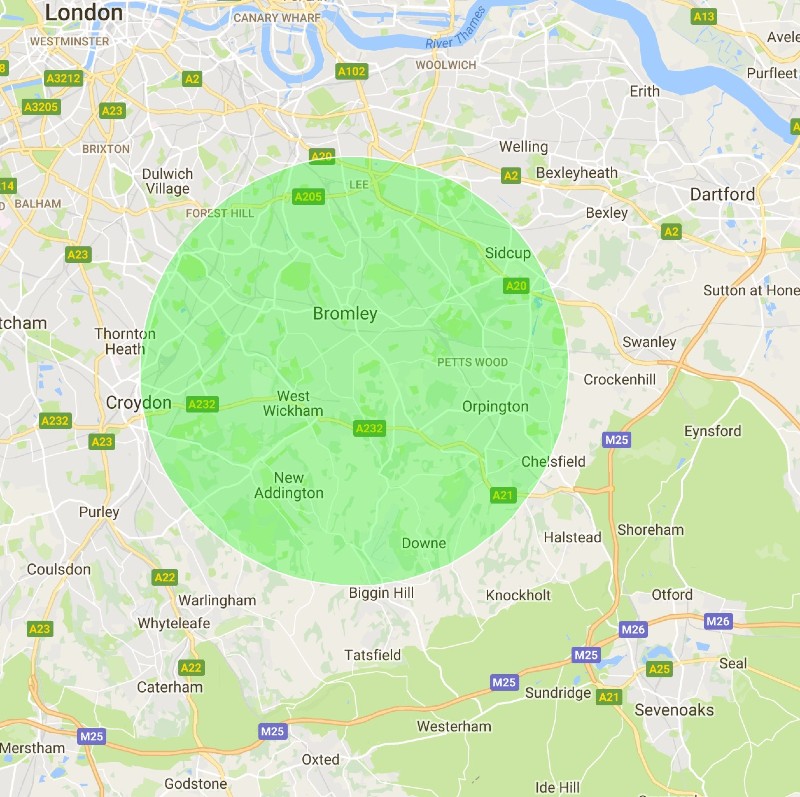 Delivery Policy

The cost of delivering to a particular area will be revealed when you choose this area. We may be able to deliver outside the areas available on our website. If you are outside of the areas shown on our website, please contact us to see if we can help you out.
If we are unable to provide your delivery due to adverse weather, vehicle failure, illness or any other factor, we will inform you of this at the earliest possible opportunity and provide a full refund. Delivery times can be arranged during the booking process.
Please ensure that there is adequate space for our products, that the location our products will be sited is accessible, and that you have cleared the area of mess and debris. We will be unable to provide a refund if we cannot deliver your product due to a lack of space or accessibility or due to an inappropriate location.
If you'd prefer to speak to us or send an email we're always happy to hear from you. You can reach us in the following ways:
Tel: 0208 650 3793 or 07757759255
Email: info@beckenhamcastles.co.uk
Like us on Facebook
We're available from 8am to 8pm, 7 days a week.